When you want a roofing company that provides quality without limits, turn to us!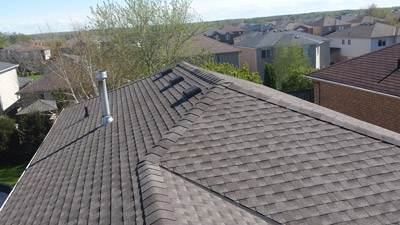 Do you know what is often the difference between a roof that lasts for decades and one that falls apart before it reaches the end of its expected lifespan? The answer is that one homeowner was wise enough to call a roofing company to maintain the roof, and the other one never bothered. Once the roof goes, so goes the house, and here at Peak Performance Roofing & Exteriors, it is our goal to keep that from happening to your Innisfil, Ontario home.
We have more than 10 years of experience as a roofing company dealing with all types of roofing installations, maintenance, and repairs. Whatever you have heard about issues with a roofing company isn't something you need worry about with us. We maintain a very clean worksite, provide top-quality workmanship, and pay attention to every detail, so your home is protected from the elements and your roofing lasts as long as it should.
Regular maintenance and inspections from a professional roofing company are key to preserving your roof and your home. One leak can quickly become a rot and mold situation, endangering not only your home, but also your health. When you are seeking a roofing company where you can expect "Quality Without Limits," look no further than our team of professionals.
If you suspect an issue with your home's roof, know you have a problem, or just want peace of mind that your home and family are not at risk because something is wrong with the roof, give us a call. We will be happy to complete an honest and reliable assessment and give you our professional advice about prolonging the life of your roof or letting you know when it should be replaced.
---
At Peak Performance Roofing & Exteriors, our roofing company proudly serves Barrie, Alliston, Collingwood, Orillia, Innisfil, Angus, Midhurst, and Midland, Ontario.