Is shingle roofing right for your Orillia home? Let us help!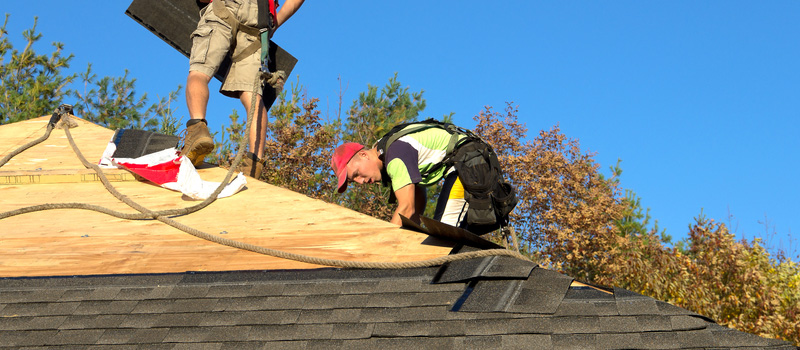 In today's modern world, advancements are made in even the most mundane of features. Roofing is a prime example. Shingle roofing used to be the main option for roofing materials. Now, however, there is metal roofing, such as steel. Though it has many benefits and advantages that shingle roofing may lack, there are certain drawbacks that you need to be aware of if choosing metal roofing:
Cost – Unlike shingle roofing, metal roofing has a much higher material cost.
Noise – The sound of rain and hail may be increased.
Denting – With hailstorms, dents can occur, and replacing sections of metal can be costly.
Care – Painted metal can peel, chip, fade and scratch over time, resulting in costly replacements
With shingle roofing, you get so much more. While more traditional, shingle roofing is a low-cost option. It also is a better choice for any special architectural projects/designs because of its malleability. In order to get a better idea of what will be best for your home aesthetically, we encourage you to speak to a real estate professional, one who knows the Orillia, Ontario area best.
Once you get an idea of what's popular, come speak with us at Peak Performance Roofing & Exteriors. You'll meet with one of our certified team members who will help you go over design, structure, and materials. Our company prides itself on over 10 years of quality service to our neighbors. We'll get the job done, with little to no hassle. Having a full-functioning home is important to you, and it's important to us in helping you get there.
---
At Peak Performance Roofing & Exteriors, we offer shingle roofing services in Orillia, Alliston, Barrie, Collingwood, Innisfil, Angus, Midhurst, and Midland, Ontario.