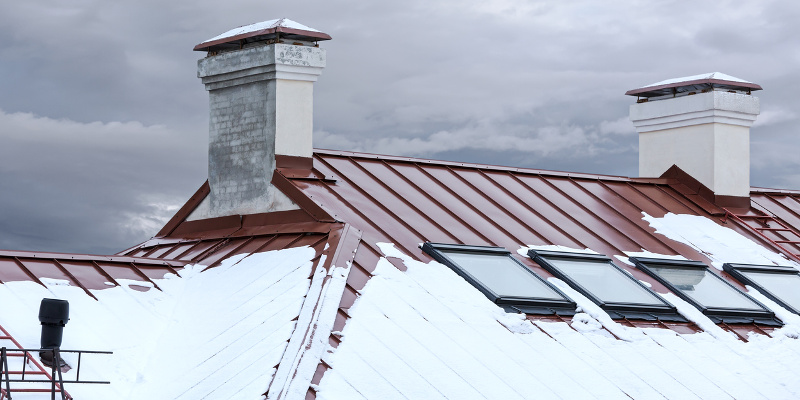 If you are like most people, you are pretty impressed with the appearance of metal roofing and expect it will make a fine upgrade for your home when it comes time to replace the roof. That alone may have you convinced this is the way to go so you can add value to your home and give it the modern appearance that is popular these days. Just in case you need a few more reasons, here are some unique advantages of metal roofing you should also know about:
Metal roofing is lightweight, yet durable. It is strong enough to support the weight of snow in the winter without buckling, so you won't have to worry after those heavy storm accumulations. Why would a lightweight roof be an advantage? Simple — it won't add a lot of weight to your roofing structure, so it can be put over an existing roof. Your roofer can tell you if this is a good option in your situation as it isn't always ideal to do this.
Metal roofing is smoother than shingles. Remember that snow? A nice smooth texture is going to facilitate it sliding right off instead of accumulating to the point where it could become a potential problem.
No shingle granules to shed off. The rainwater running off metal roofing is going to be cleaner because it doesn't shed granules over time like shingles do. If you are interested in rainwater collection, this could be a real advantage for you.
If you would like to learn more about metal roofing and how its many advantages could make it the best choice for your Barrie, Ontario home, don't hesitate to contact us at Peak Performance Roofing & Exteriors. We offer metal roofing services as well as shingle roofing, so whichever way you end up going, count on us for quality products and installation that will give you the results you expect and a long life of protection for your home.